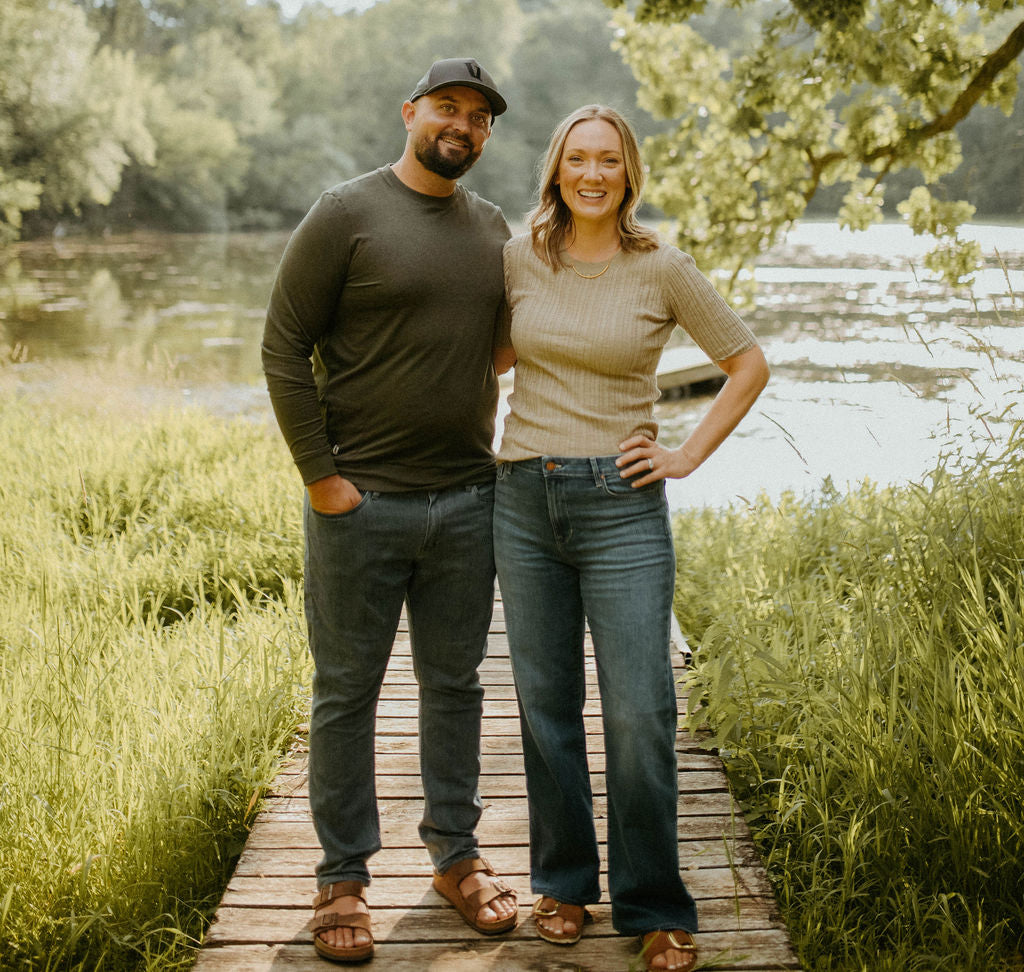 Could we make outdoor cooking easy & relaxing?
Outdoor cooking always felt stressful and complicated. Packing, unpacking, cleaning, set-up – every step of the process seemed to derail our search for relaxation and fun.
We wanted the best camp kitchen box. One that was a compact, portable, durable storage unit that housed our camp stove, dishes, cookware, and provided space for dish washing.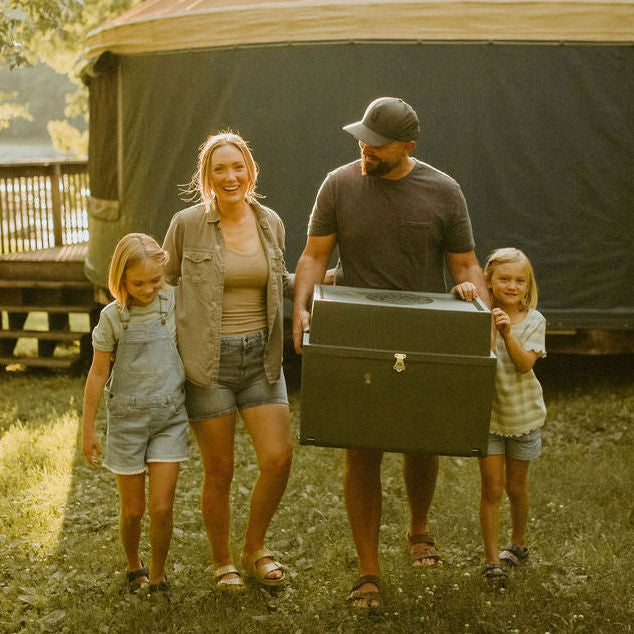 So, we Introduced the Chuck Box Camp Kitchen
Storage? Check. Portable and durable? Check. Multi-purpose? Check.
With the Chuck Box Camp Kitchen you can store, transport, use, and clean your outdoor cooking gear in one spot. Multiple compartments organize your supplies. A detachable lid doubles as a kitchen sink. It's tough enough to use as an extra seat around the campfire.
We've been testing our camp kitchen for over 15 years now. It's been on countless camping trips and has moved with us across the country three times. And after all the adventures, it's still working perfectly and acts as our sturdy and trusty camp kitchen. 
THE ULTIMATE PORTABLE CAMP KITCHEN
ROTO-MOLDED FOR DURABILITY
We use the superior plastic manufacturing process called roto-molding. It allows us to make a solid box with sturdy walls and strong corners. Plus the handles are molded in so they'll never get loose or snap off.
Roto-molding produces less waste than other plastic manufacturing processes so we're mindful of keeping the environment cleaner (no one wants to camp surrounded by garbage).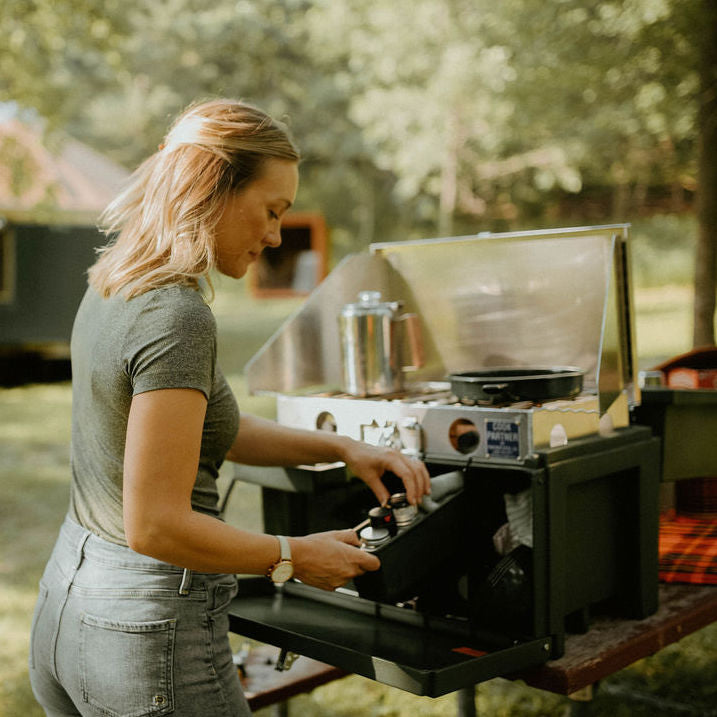 TONS OF STORAGE FOR Organizing
Your car, campsite and garage only have so much room. The Chuck Box Camp Kitchen stores all your kitchenwares so your space never feels cluttered.
There's organized storage space in the box and the lid pops off to become a sink for storing and washing dirty dishes. Never bring home dirty dishes from camping again.
Your kitchen is always packed and ready to go, wherever you want to go.
Made In America With a Lifetime Guarantee
Each box is made in a family-owned manufacturing facility that specializes in heavy-duty plastic goods. Each Chuck Box Camp Kitchen is made with excitement and precision.
The Chuck Box Camp Kitchen is built to last so we're proud to offer a lifetime guarantee. If your box ever gets damaged, contact us anytime for your replacement options

So that's how we're helping you pack lighter and still bring the kitchen sink. We're confident The Chuck Box Camp Kitchen will be your favorite multi-purpose camping supply.