Ideal for:
Camping
Overlanding
Tailgating
Fishing/Hunting
Preparedness
A few set-ups from our 1,000s of happy customers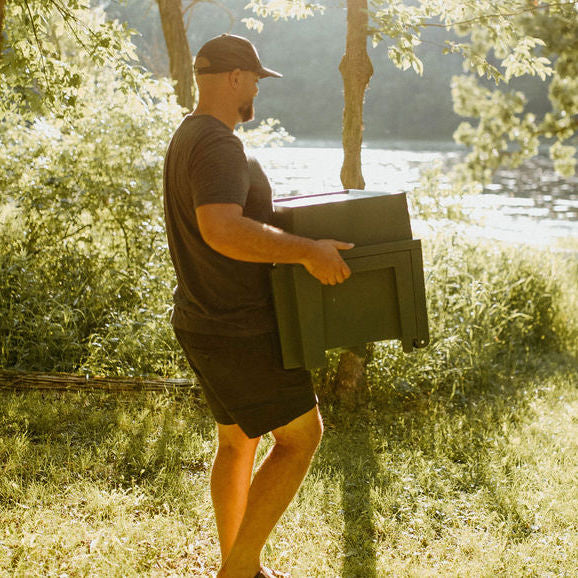 Ultimate Camp Kitchen
• Made in America - roto-molded and hand finished. It's the only camp kitchen you'll ever need to buy.
• Durable and Reliable - built to be nearly indestructible and backed by a lifetime guarantee.
• Lightweight and Easy to Carry - molded handles make it easy to carry, even when full, and won't break or get in the way during storage.
• Compact Design - small footprint allows for stacking maximizing space in your vehicle or camper while still providing storage for all your camp cooking essentials.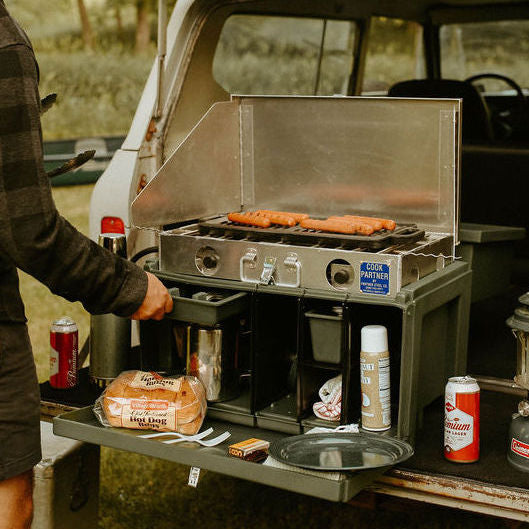 Equipped WIth:
•  5 storage compartments to organize and protect camp cooking supplies from the elements
• Pull-out utility drawer for small items like spices and sponges
• 4 compartment utensil drawer for easy storage and organization
• Military grade quick release latch for easy opening and closing
• Fold down work space keeps needed tools close at hand
• Quick release top functions as sink or utility bin for dish washing or extra storage
"My brother saw mine and now wants one too."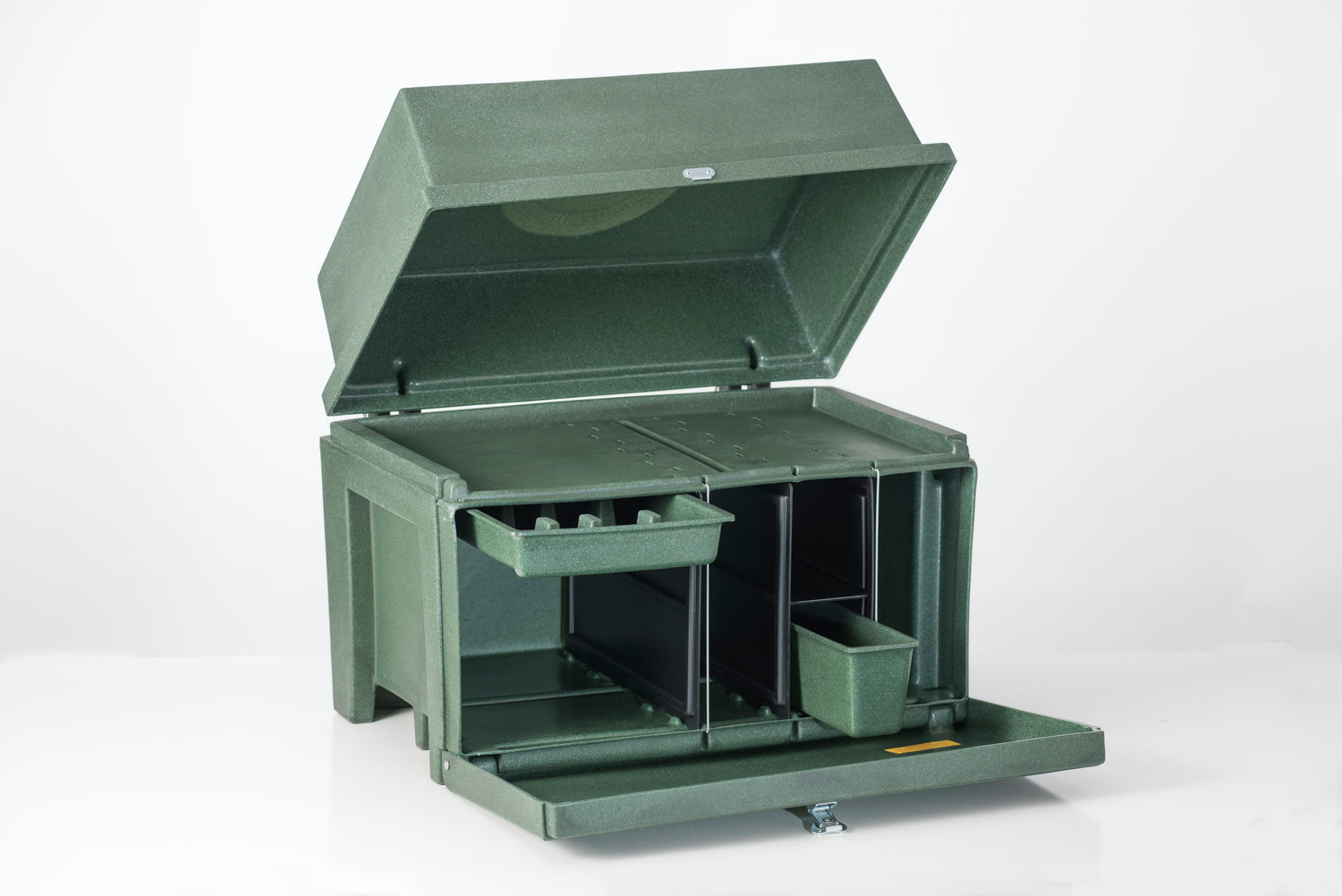 Specs
Exterior:
19" h x 24.5" w x 18" d
19 lbs when empty
Compartments:
2 @ 10.5" x 3.5" x 15"
2 @ 5.25" x 3.5" x 15"
1 @ 8" x 9.5" x 15"
Top fits 22" x 13" x 5.5" stove
Here's What You Do
1. Order your Chuck Box Camp Kitchen
2. Unbox in seconds - comes fully assembled
3. Add your gear and go!
Here's the Thing:
Due to our manufacturing capacity, we can only make a few Chuck Boxes a day. So we sell out almost daily. This means we are consistently on a waitlist. If you're seeing this page that means we can still accept orders. But that's not always the case. Please don't wait to order.
You probably have an upcoming camping trips and we really want you to get your hands on a Chuck Box before you head out. But we are limited with what we can make. Please order quickly.
I'm Ready to Order
Great size, high quality, good value
Big enough to keep all the kitchen essentials for a family of four, and its low enough to fit under the tonneau cover on the truck.
I knew it was going to be a sturdy unit, but its better than I expected. The hardware was the main surprise, the latch and the pins are much better than I had anticipated. The chuck box now has a permanent place in our camping and roadtrip loadout, looking forward to many years of use.
Entire kitchen in a box!
Well made. Works great. I fit everything I need for my camp kitchen in this box.
Only thing it's missing is legs
Well made
Very high quality and well thought out. It works great and is very well designed.